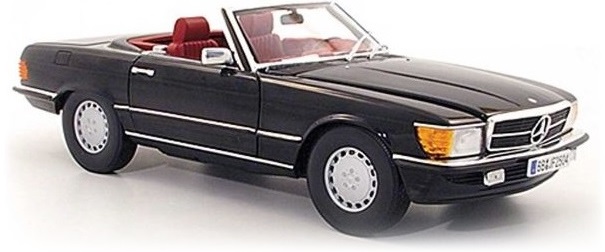 Mercedes Benz VIN Decoder
Vehicle Identification Number
Oh Lord wont you buy me a Mercedes Benz. - Janis Joplin. Sing It!
So what do all those numbers and letters mean ?, Find out where your Mercedes was made, factory name and a lot more. Currently works with 17 digit US and German VIN numbers. Some Euro-spec cars lack a year code making their VIN 16 digits. If so, just add an "X" before the 10th digit. Note that this might give you a wrong production year.
This is a good source for information in your car's Vehicle Identification Number (VIN). Just select the car line(s) for which you're interested in seeing VIN explanations and you'll be be able to decode your car.
Add WDB to the beginning of 14 digit older SL vin #'s. "giddy-up"!







"why walk when you can boogaloo"
Here's How to Find Your Mercedes' VIN #
The first thing you need to know is that since 1959 all Mercedes-Benz Chassis and engine numbers have had 12 digits in the following sequence: 123 456 78 901234
The table below will help you locate your Mercedes' unique DNA - its unique vehicle identification number. VINs are normally located in several locations on a car, but the most common places are:
Car
Make
Models
Location of VIN Plate
Year
Code
Engine
Code
Mercedes
Benz
All (thru '85)
Left windshield post (thru windshield)
See Note B
See Note A
All ('86-On)
Left windshield post (thru windshield)
10th
See Note A
Footnotes
Note A
Cannot determine the engine through the VIN code.
Note B
Cannot determine the model year through the VIN code.
Mercedes Benz Vin Decoder Details (Explained Below)
Vin Decoder Explained, Find out here what each number position means? Mercedes-Benz uses the following VIN codes and formats:

(Note) This chart is not applicable to Mercedes-Benz products produced in or made for markets other than North America. European/World market cars use a different system for encoding VIN numbers.
Contents: Also See: Know Your VIN
Vin Number Digit Position Values
Position 1-3 = model
Position 4-6 = chassis type & engine size designation
Position 7 - 1=LH Drive, 2=RH Drive, 6=RH Drive CKD
Position 8 - 0=Standard trans, 1=Hydraulic clutch, 2=Automatic trans
Position 9-14 = Construction serial number
2: > August 1983-present

Positions 1-3, World Manufacturer Identifier:

WDB Daimler-Benz (Daimler-Chrysler after 1999)
Position 4, model or series:

A W123
B W102 (also C107, SL class)
D W201
C W126 S-Class
E W124 E-Class
F R129 SL-Class
K R170 SLK-Class
G W140 S-Class
H W202 C-Class
J W210 E-Class
N W220 S-Class
P W215 CL-Class
R W203 C-Class
S R230 SL-Class
U W211 E-Class
W R171 SLK-Class
Position 5, body style:

A = Roadster (at least for the C107)
B = Long Body
F = Sedan
G = Sedan Long WB
H = Wagon
J = Coupe
K = Cabriolet/Roadster
M = AMG (no longer used)
R = Uncertain, but applies to the W463
on older models, this indicated the engine type:

A = gasoline
B = diesel
D = 4matic Gasoline
Positions 6-7, model within the series:

Position 8, safety restraint system:

C seat belt + emergency pretensioners
D seat belt + emergency pretensioners, driver front air bags
E seat belt + emergency pretensioners, driver and passenger front air bags
F seat belt + emergency pretensioners, driver and passenger front and side air bags
Position 9, check digit

Position 10, model year:

Model Year Encoding
Position 11, production plant:

A-E Sindelfingen
F-H Bremen
J Rastatt
X Graz
T Karmann
M Woking, England (SLR)
Positions 12-17, chassis number

3: > Commercial Vehicles

Position 1-3 WDB - Daimler Benz (WDF for V Class)

Position 4-6, Model

638 - Mark 1 Vito
639 - Mark 2 Vito
670 - Vario
901 - Sprinter
902 - Sprinter
903 - Sprinter
904 - Sprinter
905 - Sprinter
930 - Actros Rigids
934 - Actros MP2 tractor
944 - Axor Tractor
950 - Axor Rigids / Actros Mk1 Rigids
954 - Actros Mk1 Tractor
957 - Econic
970 - Atego
976 - Atego Fire
Position 7-9, Weight and Length code

Position 10, Drive indicator

1 Left hand drive
2 Right hand drive
Position 11, Plant code

Position 12-17, Serial Number

Position 18, Check Digit
Know Your VIN & Get Exactly The RIGHT
Mercedes Repair Parts Every Time
Vehicle identification numbers (also called VINs) are critical pieces of information for identifying the exact Mercedes you have and the engine that was put into it when it was built. A car's vehicle identification number (VIN) is the automotive equivalent of human DNA.
History of the Vehicle Identification Number (VIN)
In the mid 1950s, American automobile manufacturers began stamping and casting identifying numbers on cars and their parts. The obvious purpose was to give an accurate description of the vehicle as mass production numbers were starting to climb to very significant numbers. Research has shown that early VINs came in all sorts of variations, depending on the car manufacturer.
In the early 1980s, the National Highway Traffic Safety Administration began requiring that all road vehicles contain a 17-character VIN. This established the fixed VIN system for major vehicle manufacturers as it is known today and thus, created a unique "DNA" style number for each unique vehicle that rolled off the assembly line.
The Vehicle Identification Number was "officially" described in ISO Standard 3779 in February 1977 and last revised in 1983.
Explanation of Unique Identifiers in Your Mercedes' VIN
Vehicle identification numbers are standardized - all contain 17 characters. VIN characters may be capital letters A through Z and numbers 1 through 0; however, the letters I, O and Q are never used in order to avoid mistakes of misreading. No signs or spaces are allowed in the VIN.
The position of each letter or number in the VIN code reveals important information about where and when your Mercedes was made, the type of engine it has, the model or series of the car, various equipment/attributes and its production sequence. Each character or digit has a particular purpose as follows:
1st Character: The 1st character of your Mercedes' vehicle identification number identifies the country where it was manufactured.
VIN Character 1 - Manufacturing Country Codes
1 or 4
2
3
J
K
S
W
Z
USA
Canada
Mexico
Japan
Korea
England
Germany
Italy
2nd Character: The 2nd character in your Mercedes' VIN specifies the manufacturer, for example:
VIN Character 2 - Car Manufacturer Codes
A
B
H
A
D
N
T
V
V
Audi
BMW
Honda
Jaguar
Mercedes
Nissan
Toyota
Volvo
VW
3rd Character: The 3rd character in your Mercedes' vehicle identification number indicates the vehicle type or manufacturing division. This varies among car makes and models.
4th - 8th Character: The 4th through 8th characters in your Mercedes' VIN reveals its features/attributes, such as body style, engine type, model, series, etc. Again, this varies widely among car makes, models and equipment.
9th Character: The 9th character in your Mercedes' vehicle identification number is a VIN accuracy check digit, verifying the previous numbers within the VIN. This check digit is a single number or letter "X" used to verify the accuracy of the transcription of the vehicle identification number.
There is a precise method for obtaining the check digit; however, it is not relevant to our discussion here. Suffice to say that after all other characters in the VIN have been determined by the manufacturer, the check digit is calculated by carrying out a mathematical computation. The correct numeric remainder - zero through nine (0-9) will appear. However, if the remainder is 10 the letter "X" is used to designate the check digit value.
10th Character: The 10th character in your Mercedes' VIN tells you the model year. (This varies somewhat among car manufacturers - see the chart in the "Here's How to Find Your Car's VIN" section below for specific locations by car make.)
VIN Character - Model Year Codes
1971
1972
1973
1974
1975
1976
1977
1978
1979
1980
1
2
3
4
5
6
7
8
9
A
1981
1982
1983
1984
1985
1986
1987
1988
1989
1990
B
C
D
E
F
G
H
J
K
L
1991
1992
1993
1994
1995
1996
1997
1998
1999
2000
M
N
P
R
S
T
V
W
X
Y
2001
2002
2003
2004
2005
2006
2007
2008
2009
2010
1
2
3
4
5
6
7
8
9
A
11th Character: The 11th character in your Mercedes' vehicle identification number reveals the assembly plant for the vehicle.
12th - 17th Character: The 12th through the 17th character in your Mercedes' VIN indicate the sequence of the vehicle for production as it rolled off the manufacturer's assembly line. The last four characters are always numeric.
These last six characters are perhaps the most critical portion of the VIN for most European cars. Because of mid-year production changes by car makers, these can be extremely important in identifying the proper part numbers for ignition, fuel, emission and engine components. These types of parts are often listed with the caveat that they fit vehicles up to a particular VIN or before/after a particular VIN sequence.
SAVE BIG $$$$$$ IN REPAIR AND MAINTENANCE COSTS!!!