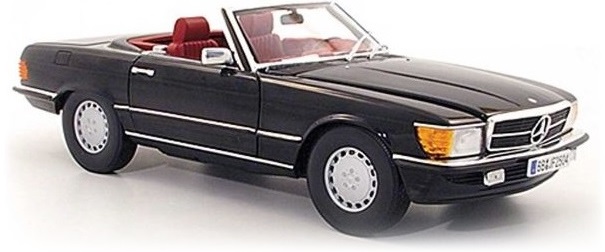 Mercedes 107: 5 Easy Ways To Locate Parts For Your Mercedes Benz
If you own a Mercedes Benz, a car that makes most other drivers on the road jealous and you love that car. You would not think of putting second-class parts into your first class vehicle, but, if you don't know where to look for parts it could be costly.
Follow these tips to find the parts you will inevitably need when making repairs to your Mercedes Benz
1)- The first place that most people think of when its time to replace a part in their vehicle is the dealership where they originally purchased it. While this is an excellent choice, it is also the most expensive. Its expensive for a reason, the parts are genuine and the mechanics are experienced. If you happen to be a hands on type of owner, you may want to install the part yourself; however, if you are not, there is no one better to install a replacement part than the dealer.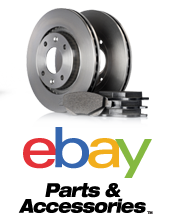 ebay advanced search tips

ebay Mercedes 107 Parts


ebay Mercedes 350, 380, 450, 560 SL Parts


ebay Mercedes 350, 380, 450, 500 SLC Parts
2)- The next place that people turn to when looking for parts is the internet.
The internet has so much information floating around that it can be difficult to pinpoint the information you are searching for. The best place to start your search for parts online is to look for Mercedes Benz specific sites, these sites often contain forums.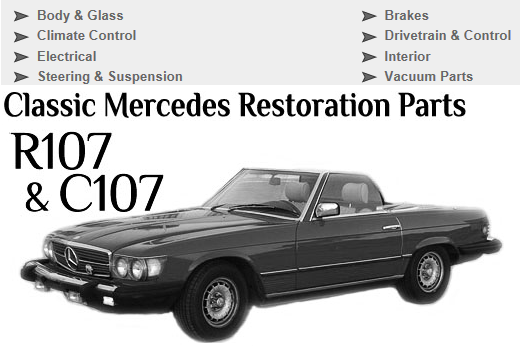 Forums are generally populated with like-minded people, each with varying degrees of expertise with Mercedes Benz. One thing that most of these people will have in common is the willingness to help you locate what you are looking for; they may even be able to provide instructions on how to install the part, if you are the hands on type.
3)- Mercedes Benz specific sites also offer other advantages. Most sites will have at least one photo of the item you are looking for as well as reviews from past purchasers. Some of the sites will have directions regarding the installation of parts as well as their removal. Some sites will offer merchandize at a discount or with free shipping in exchange for your business. <<< "see sites in left column"
4)- Salvage yards are generally not on the top of the list when an owner starts the search for a needed part. However, a salvage yard can be a goldmine, especially if you are not the type to pay more than you need to and you like to work on your car yourself. Salvage yards deal with working parts that were pulled from vehicles that are no longer running for one reason or another. These businesses generally, do not offer a warranty, but they do run on reputation. If a salvage yard sells non-working parts, you will be able to find out.
5)- If there is a car club in your area, they can also be a great source of knowledge. The people in the clubs are car enthusiasts; they love to help people out when it involves a vehicle. The club members may even be willing to help you, if you want to do part replacements on your own. Happy hunting!
SAVE BIG $$$$$$ IN REPAIR AND MAINTENANCE COSTS!!!