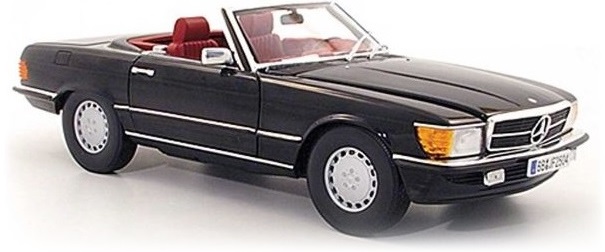 Mercedes Benz Series 107 Blog: Roadster & Rally Coupe Pages
Website Reviews, Comments, Trivia
To my fellow MB 107 Enthusiasts; This site was born several years ago around 2004 shortly after I purchased
my 450SL
. It was my second SL as I had purchased one several years prior, but, since I was short on cash from building a house at that time I sold the car before even registering it. Anyway this site developed due to the fact that as I researched and collected information for myself, I soon realized that I had put an enormous amount of time into finding what I needed, thus, this site was born to save others the valuable time of research - leaving more time for playing - driving.
So I dedicate this site to all MB 107 Enthusiast.... ,,,, Enjoy!

Keith....
---
Letter to the editor...
Hi there –
I first ran across your page a few years ago and again lately. I really feel the need to give you a thumbs up and thanks for compiling so much useful information in one place for our fellow enthusiasts.
I'm in Newport Beach. The two men Steve and Rod, referred to in the Road & Track article are guys I've known for years. I met Steve 30 years ago when I was a young gun in the Ferrari restoration business. He and I were the only two guys in town that worked on MB 600 hydraulics. I also used to blast my motocross bike though Road & Track's parking lot to get onto the dirt bluffs overlooking Newport Beach! It's been 25 years now, so you tell them that was me J
One of my Mercedes cars is a Lapis blue 380SLC. I'm just now installing a more modern driveline in that car. The donor I chose for most of the gear was a 91' 560SEL. This is a fairly straight-forward swap as these things go. I've seen 107s with MB 6.3, 6.9, 119, and V12s, and even Chevy engines installed. But here in California, emissions compliance and fuel efficiency were issues I had to consider, and the car is just too nice to go very far overboard with.
Most folks who haven't gone through an MB driveline update just don't realize how many unpublished little changes were actually made to the 107s each and every year. For instance, there were eight different steering boxes, and 4-5 different P/S pumps used over the lifetime of the platform. The 81' SLC had the battery moved to the trunk. This was a design update put on paper in 78' for the 500SLC rally cars, but that program was killed. The 380SLC also got the same aluminum lids like the 500SLC had, and added chassis provisions for dual exhaust and dual Ox sensors that were never to be used. These are only a few of the lesser known changes to that one year model. A comprehensive list of all changes to all year models would be a very long list indeed.
More Post 1985 Enhancements from our specs page...
On the subject of alloy panels, you had mentioned the BMW 3.0CSL Alpina of the same era. Both the CSLs and 500SLCs are quite collectable in Germany today, where the SLCs are just now getting a bit of interest here in the US. NADA has steadily increasing book values on the 380SLC. This year they have raised the top book to $19,000 and change. Most SLCs out there are 450s though, and showing their age or are cobs, and sell for only 3-5k.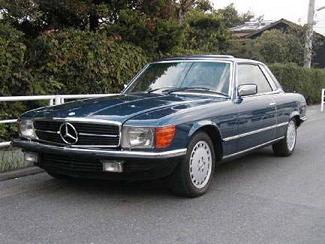 A few bits of trivia –
The 81' 380SLC was the most expensive production model offered by MB that year. It cost more than the 6.9 Sedan. The original invoice for mine was $43,720.
SLCs were the only coupe that Mercedes ever produced based on a sports/roadster platform. All others were based on sedans. The 300SL Gullwing, though also a hardtop having a roadster sister, was not a four seat coupe, and actually had a totally different structure than the 190s. (gas-welded tube frame).
Steve Marx by the way, specializes in restoration, service, and performance work on 300SLs. He owns one himself, is an active member of VARA, and president of the North American 300SL Club. When my SLC is ready, we'll use his chassis dyno to see what I've ended up with.
Hey thanks again, I hope you are still enjoying your old 450SL. You should add the longer wheelbase coupe to your collection while you still can!
Phil G.
SAVE BIG $$$$$$ IN REPAIR AND MAINTENANCE COSTS!!!