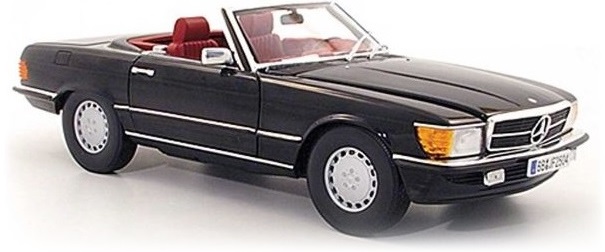 Mercedes Benz Series 107 Engine and Transmission Motor Mounts Manual
---
---
Motor and Transmission Mounts Diagrams and Parts Lists
350SL | 450SL | 450SLC | 380SL | 380SLC | 560SL
Mercedes Benz Series 107 (1972 - 1989) C107 - R107 - W107
Roadster's and Rally Coup's
These are Complete Comprehensive Mercedes Benz Manuals, the Same Auto Parts Manuals Used By Mercedes Benz Mechanics...
The Best Manual You Will Find!
This is a Mercedes Benz Series 107 Parts Manual for Engine and Transmission Mounts with Several Pages of Part Numbers and Diagrams for the 450SL, 450SLC, 380SL, 380SLC and 560SL Models. It is a pdf document delivered by email in a reply to your paypal payment.
Motor and Transmission Mounts Diagrams and Parts Lists
From MB107.COM
Note: 1972 350SL Mercedes Benz is the same as 450SL
350SL 450SL 450SLC 380SL 380SLC 560SL Engine and Transmission Mounts Manual is Available In pdf Format

U.S. and International

Mercedes Benz Motor Engine - Transmission Mounts Manual

Just $4.95 PayPal:

Download Link Emailed To Your Paypal Email Address
Engine & Transmission Mounts Manual
Includes Pictures, Diagrams and Part Numbers
click pictures to enlarge
350 - 450SL, 450SLC, 380SL, 380SLC, 560SL
Note: 450SL was badged as a 350SL the first year introduced in the U.S. 1972
Manual comes complete with pictures and diagrams as well as parts numbers lists.
| | |
| --- | --- |
| | Motor / Engine and Transmission Manual Covers: |
| | |
| --- | --- |
| 450 SL | (1972-1980) |
| 450 SLC | (1973-1980) |
| 380 SL | (1981-1985) |
| 380 SLC | (1981) |
| 560 SL | (1986-1989) |
This Manual is the same information used by Mercedes Benz Mechanics.
By using the same step by step manuals as the dealers use, you can be assured that all the information you need to do the job right is included.
Fix it yourself and Save.
SAVE BIG $$$$$$ IN REPAIR AND MAINTENANCE COSTS!!!