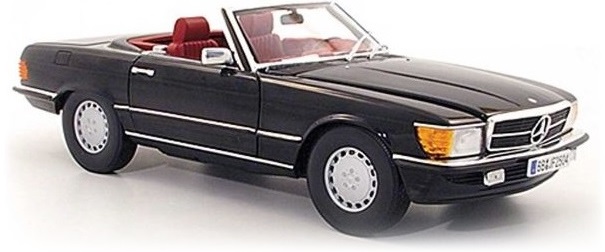 Mercedes Benz Series 107 Electrical System Troubleshooting Manuals
---
---
OEM Electrical System Manuals: Top To Bottom Troubleshooting
350SL | 450SL | 450SLC | 380SL | 380SLC | 560SL
Mercedes Benz Series 107 (1972 - 1989) C107 - R107 - W107
Roadster's and Rally Coup's
These are Complete Comprehensive Mercedes Benz Electrical Service and Repair Manuals, these are the Same Manuals Used By Mercedes Benz Mechanics... The Best Manual You Will Find!
This CD uses a browser and will work with Safari, Internet Explorer, Google Chrome, Firefox etc, on both PC and Mac computers. Zoom in & print any page or diagram.
Note: Select 450SL Mercedes Benz Engine Manual For 1972 350SL
click pictures to enlarge
Mercedes 107 Electrical Repair Manuals
350 - 450SL, 450SLC, 380SL, 380SLC, 560SL Note: 450SL was badged as a 350SL the first year introduced in the U.S. 1972
Includes Full Electrical System Diagram
Manual comes complete with pictures and diagrams describing full functions and troubleshooting. Manual Includes:
| | |
| --- | --- |
| | How to guide for using the electrical troubleshooting manual |
| | Electrical system schematic diagram of vehicle circuits |
| | Electrical component location tables and photos |
| | Fuses and their wiring circuits |
| | Wire connectors, switches, and motors |
| | Hot labels list when ignition switch supplies power to fuses and components based on ignition switch position |
| | Labeling of items that are always supplied power |
| | Labeling for powered circuits when ignition is in start and run positions to determine when power is supplied. |
| | Wiring inside complicated components is simplified to aid in understanding their electrical operation |
| | Transistorized components are labeled as "solid state" |
| | Switches and sensors are shown in their off position with notes that describe how switches and components work |
| | Power distribution and ground distribution diagrams |
| | Battery, alternator, ignition, light switch relation circuit |
| | Common fuses and common ground distribution |
| | Component names and operation notes |
This Manual is the same information used by Mercedes Benz Mechanics.
Fix it yourself and Save.
SAVE BIG $$$$$$ IN REPAIR AND MAINTENANCE COSTS!!!